Slide 1
USE THE FORM BELOW TO BOOK YOUR TABLE
Slide 2
TAKE A LOOK AT SOME OF OUR TEMPTING DISHES
Book Your Table Online
Use the form below to book your table. To get started select the number in your party, then choose a date and time from the calendar.
For larger bookings or function requests you will need to get in touch with us via phone or email. Please let us know as soon as possible should you no longer be able to make your booking so the table can be released.
Any booking made that does not arrive within 10 minutes of their booked time will be cancelled, so do get in touch with us if you are running late! We unfortunately can't guarantee any special requests or specific table requests and all tables booked are required to be returned by the specified time which is shown as part of the booking process. We will try and accommodate all bookings made for their booking time but sometimes there may be a delay while your table is being prepared, but you are welcome to enjoy a drink in the bar while waiting.
Please be aware that table bookings are accepted for those dining with us in our restaurant only. We do not take bookings for drinks in the bar or tables outside on our balcony.
We're currently upgrading our booking system!
Table bookings will be available again very soon.
We are unable to take any new bookings at them moment online, via email or phone.
Please do not email or phone us regarding table bookings as we are currently unable to accept new bookings.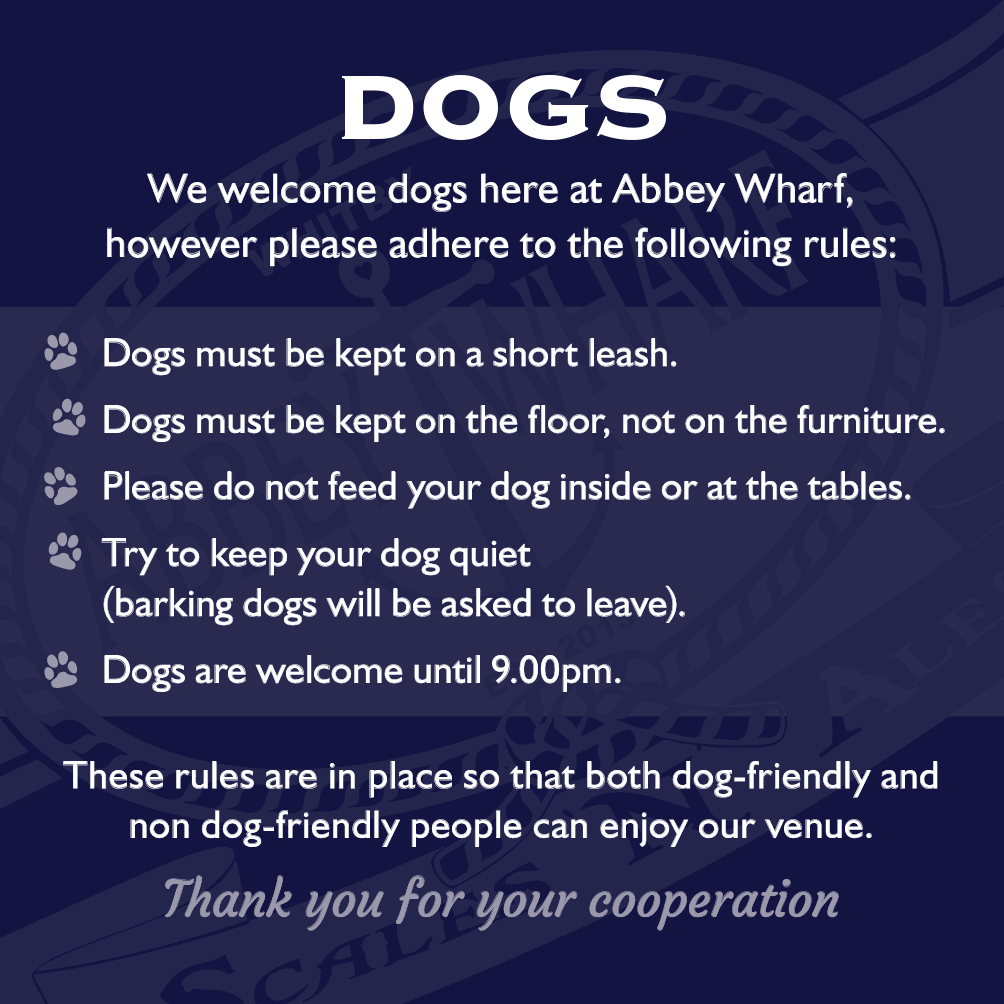 Abbey Wharf Restaurant
Market Place, Whitby
North Yorkshire, YO22 4DD