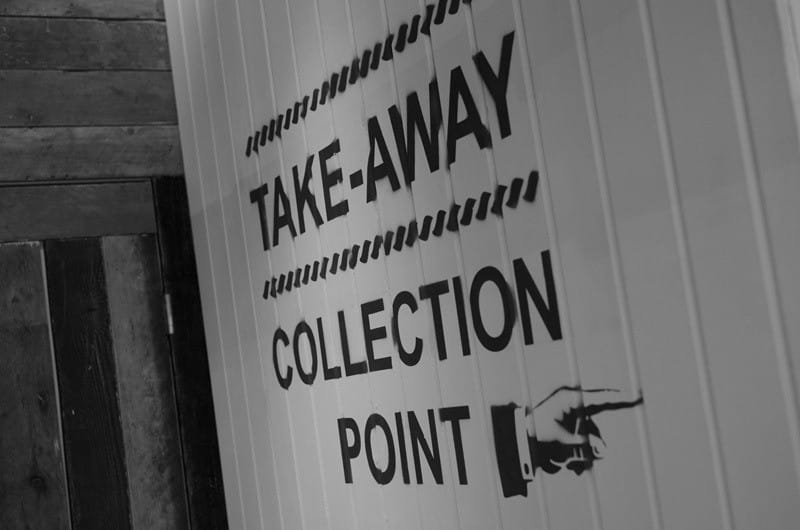 Slide 1
ENJOY OUR FRESH FISH TO TAKEAWAY!
Slide 2
Fresh Fish, Delivered Daily
WE ARE PROUD TO SUPPORT OTHER LOCAL BUSINESSES AND HAVE DAILY DELIVERIES OF FRESH PRODUCE
Takeaway
Abbey Wharf isn't just open to restaurant diners and those looking for a social drink. We have a fantastic takeaway open to the public every day! Access is via the entrance stairway.
Our takeaway is open from 11.30am every day and serves until 8.30pm although we recommend giving us a call to check for our most up to date times.
We offer a Click & Collect service with orders placed via our app. Just click here to download the app and place your order to collect at a time to suit you!
Please note our online menus should be used as a guide and items & prices may vary from our current menu. Want to see the latest menu, prices and availability? Why not download our app and select 'Click & Collect'.
Burgers, Chicken and Sausages
Small Battered Sausage £1.50
Large Battered Sausage £1.95
All weights are approximate prior to cooking. (V) Contains no meat, suitable for vegetarians. Please note some dishes may contain nuts, traces of nuts or nut derivatives, dairy or wheat products. When ordering please advise of any food intolerances or allergies you may have. All dishes are prepared in an environment that is not free from gluten, milk, egg, fish, crustaceans, molluscs, tree nuts, peanuts, sesame, celery, mustard, lupin or soya therefore all dishes may contain traces of these and other allergens.
If you suffer from sensitive trace reactions for stated allergens, please be aware that we are unable to guarantee suitability for you. All items are subject to availability. The management reserve the right to amend without notice.